The Science Behind OSSIOfiber®
OSSIOfiber® Intelligent Bone Regeneration Technology
Why Bio-Integrative Fixation?
Bio-Integrative OSSIOfiber® is a breakthrough fixation material technology that provides the first credible solution to the shortcomings of permanent metal hardware, conventional bio-resorbable and allograft implants.
It's stronger than cortical bone, stronger and more predictable than polymers alone, and without the foreign body reactions, stress-shielding, and potential patient discomfort or removal risks commonly associated with permanent metal hardware.
Strong and Bio-Integrative OSSIOfiber® implants provide a unique matrix of natural mineral like those already found in bone and a PLDLA mixture to support strong fixation and enable early bone attachment, gradual bone and tissue ingrowth, and complete integration, all without local or systemic adverse response.
OSSIOfiber® offers surgeons and patients the confidence and certainty of a fully Bio-Integrative solution that utilizes existing reimbursement and surgical techniques and provides a more natural healing environment.
Strong, Secure, Fixation
Bone In-Growth, Regeneration, and Replacement
Avoids Risks and Costs Associated with Permanent Implants
Vast Surgical Applications
Utilizes Existing Reimbursement and Surgical Technique
Proven Materials In A Strong and Bio-Integrative Matrix
Engineered for rapid bone in-growth, regeneration and replacement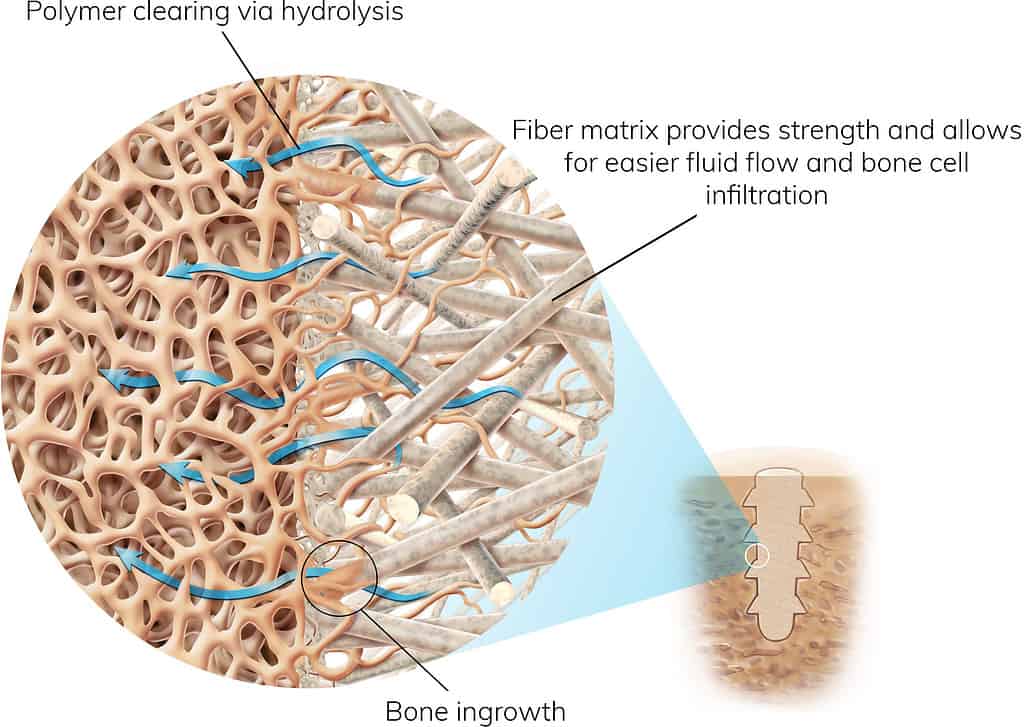 Natural Mineral Fibers
Thousands of continuous natural mineral fibers are organized into a custom matrix designed to optimize strength at vital implant locations and allow bone in-growth.
Mineral fibers are composed of Silicon Dioxide (SiO2), Sodium Oxide, Calcium Oxide, Magnesium Oxide, Boron Trioxide, and Phosphorous Pentoxide.
Minerals have been in clinical use for over 30 years, most commonly as osteoconductive bone void fillers
Learn More About the Material Composition and Design
OSSIOfiber® Technology White Paper
The Science Behind OSSIOfiber®
Strong and Bio-Integrative Fixation
Restore, Regrow, and Renew bone without permanent metal hardware
1.5X STRONGER THAN CORTICAL BONE
EARLY BONE ATTACHMENT IN AS LITTLE AS 2 WEEKS
FAVORABLE, NATURAL ENVIRONMENT FOR BONE REGENERATION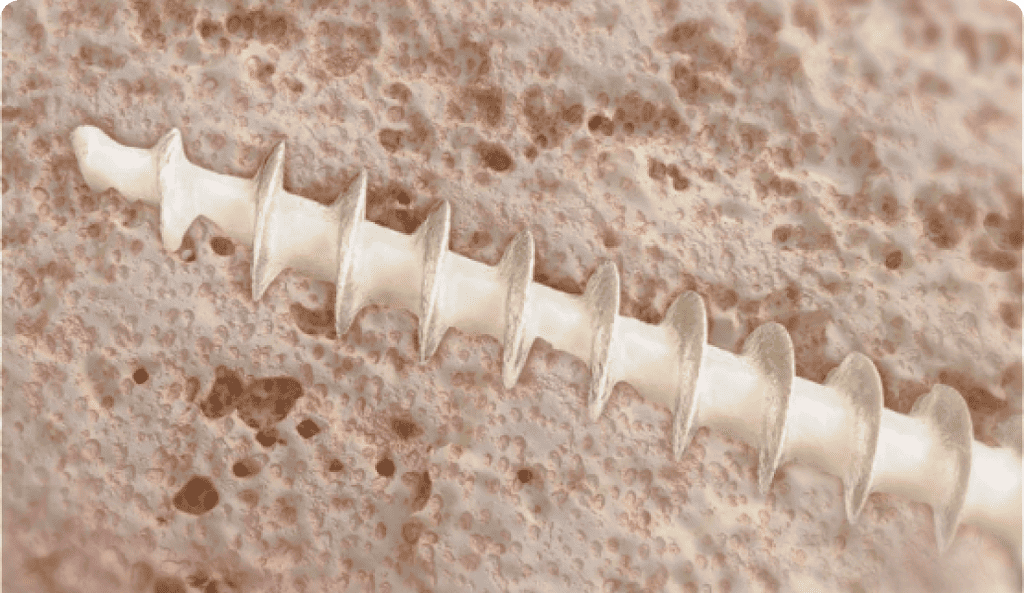 RESTORE
Secure, initial fixation with strength 1.5x greater than healthy cortical bone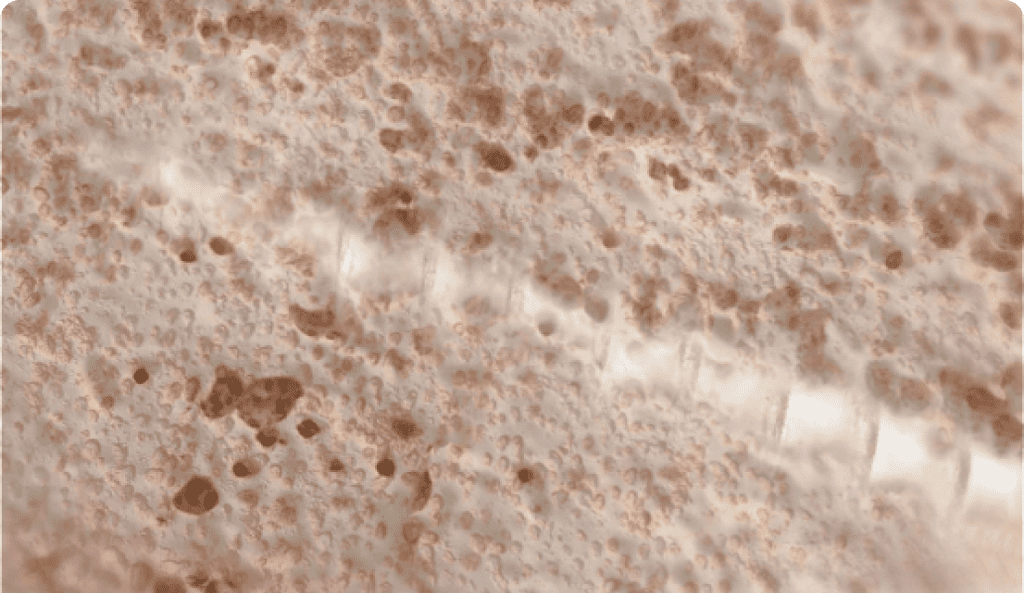 REGROW
Appropriate fixation strength during gradual integration, enables load sharing during healing and rehabilitation1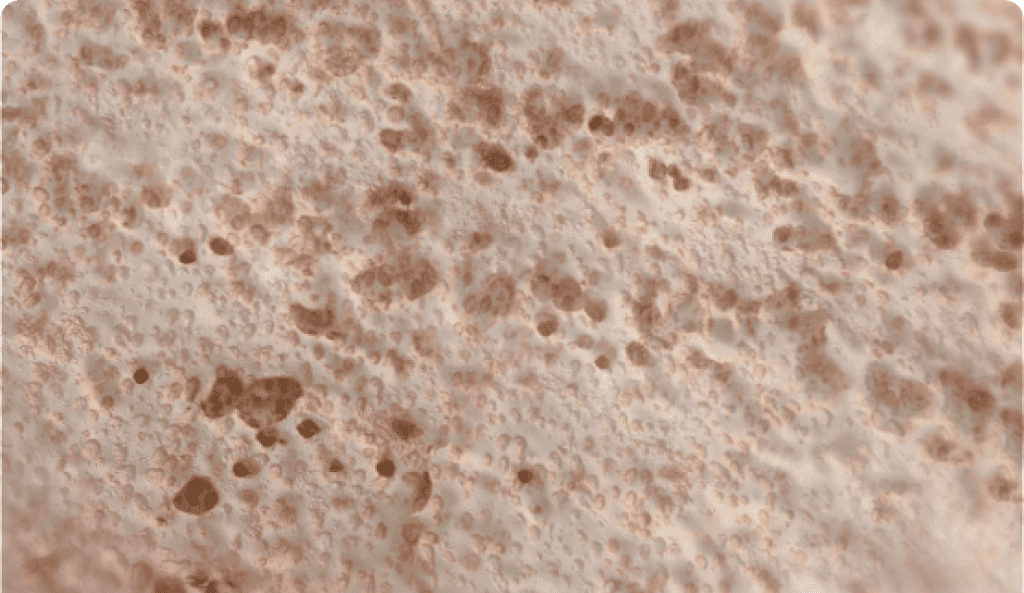 RENEW
Full integration into surrounding anatomy without adverse inflammation2—only nature remains
OSSIOfiber® Vs Metal
OSSIOfiber® Vs Traditional Bio-Resorbables
OSSIOfiber® Vs Metal
A non-permanent alternative that offers all the necessary strength and full Bio-Integration
SECURE INITIAL FIXATION
GRADUAL LOAD SHARING AVOIDS STRESS-SHIELDING
AVOID SECONDARY REPAIR AND REMOVAL PROCEDURES
ARTIFACT-FREE IN X-RAY/CT, MRI SAFE
SEE FUSION, NOT HARDWARE
The X-rays are of two similar patients who underwent an identical surgical approach. One patient was treated with bio-Integrative OSSIOfiber® while the other was treated with traditional metal compression screws.*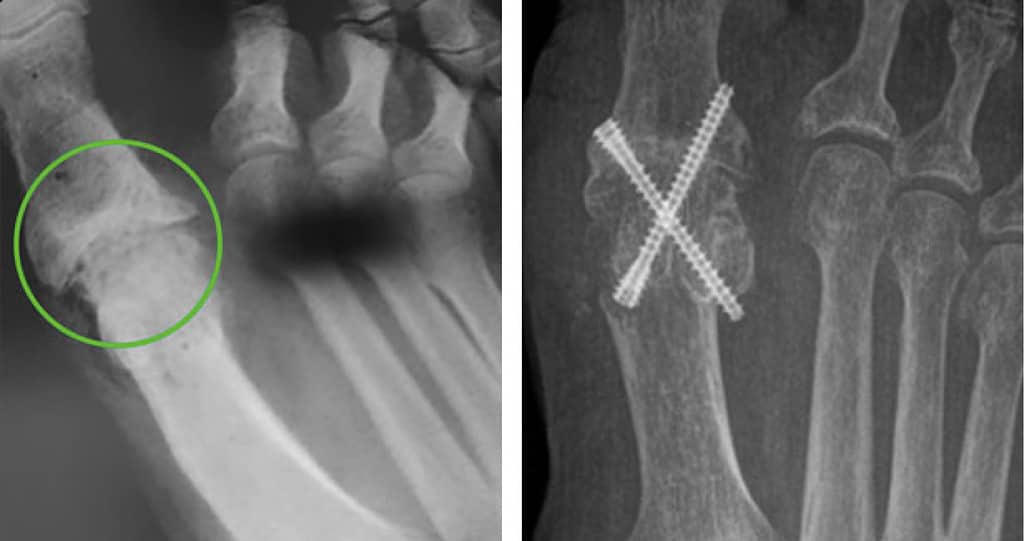 *Results from case studies may not be predicative of results in other cases. Results may vary.