A More Natural Solution For Your Feet
OSSIOfiber® is the ALL-NATURAL, METAL-FREE answer to painful bunions and hammertoes that you've been waiting for.
Built with organic materials and natural minerals that turn into your own bone, this is a tremendous advancement for surgical procedures. Choose OSSIOfiber® to get closer to the life you deserve—and away from the pain and aggravation of metal screws and plates of the past.
Award-Winning Technology That Patients Prefer and Recommend2
Benefits
Leaves Only Bone Behind
A continuous natural mineral fiber matrix engineered to achieve the optimal balance of strength and bio-integration.
No Metal
1 in 4 people have metal implants removed in a second operation. Metal implants can lead to further pain, weakening of surrounding bone, and allergic reactions.
Permanent Solution
Using the body's unique ability to heal, OSSIOfiber® provides a permanent solution without permanent implants.
High Satisfaction
In a recent clinical study, 100% of hammertoe patients treated with OSSIOfiber® were satisfied and would recommend it to others. *Data on File.
Strong and Durable
First-of-its-kind implant material is stronger than the outer surface of your bone and provides robust stability during the healing process.
Predictable Bone Integration
Healing begins immediately after the procedure, with the implant fully integrated into the surrounding bone in 18-24 months.
Patient Testimonial – Tanaz
Why OSSIOfiber®
Traditional metal implant and plate materials have not significantly changed in over 100 years. These permanent implants can often lead to ongoing discomfort, painful swelling, and sensitivity to cold temperatures. In fact, in 25% of foot and ankle cases, these metal implants lead to additional surgical procedures to remove them3.
The OSSIOfiber® Difference
OSSIOfiber® allows your doctor to perform the surgical procedure that is best for you. The implant is the difference.
This means:
Strength during the healing phase
Avoids additional surgery for hardware removal
Full integration into your own bone
Avoid the complications of the old metal implants. Just your own fully functional self.
Before and After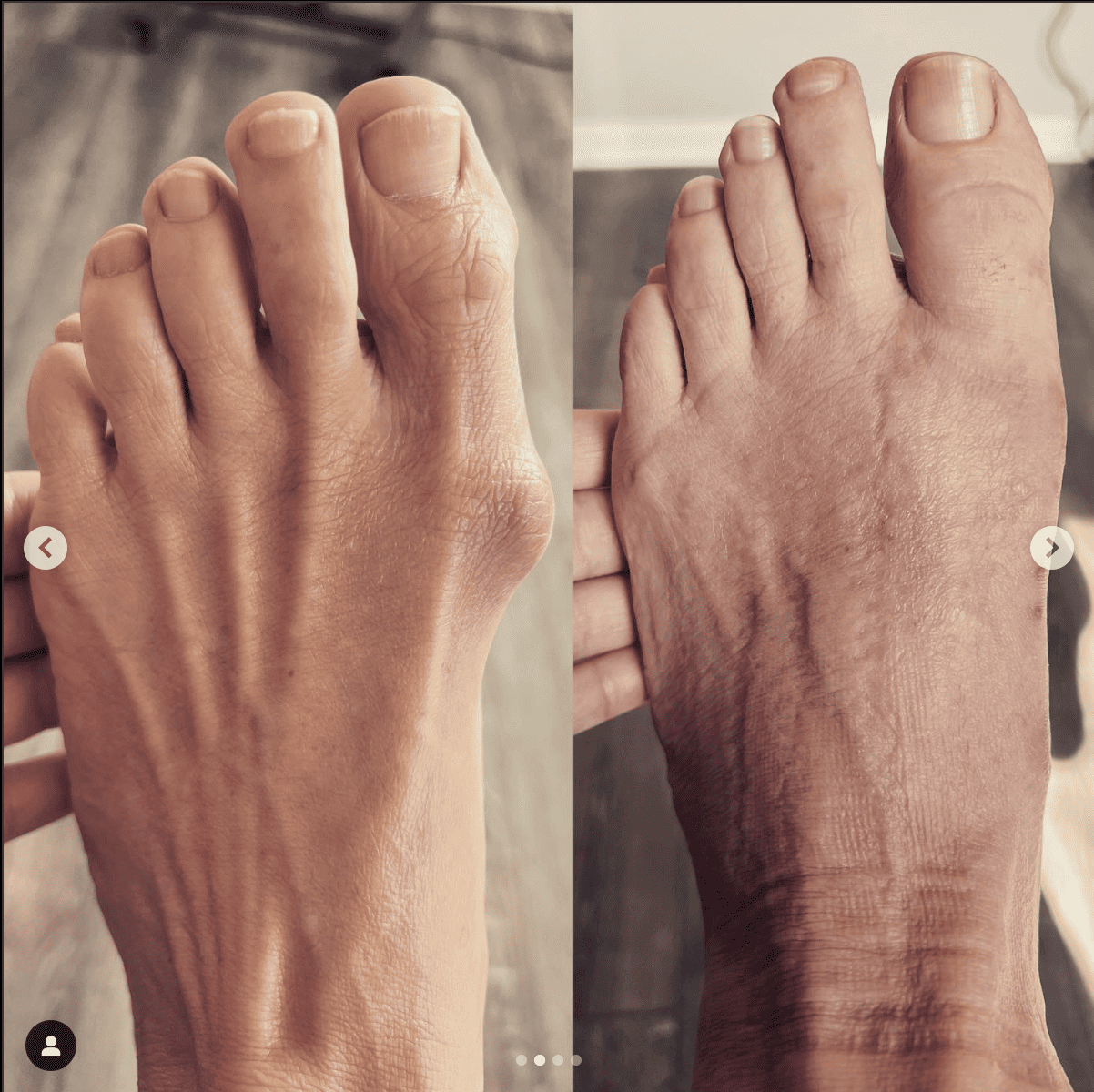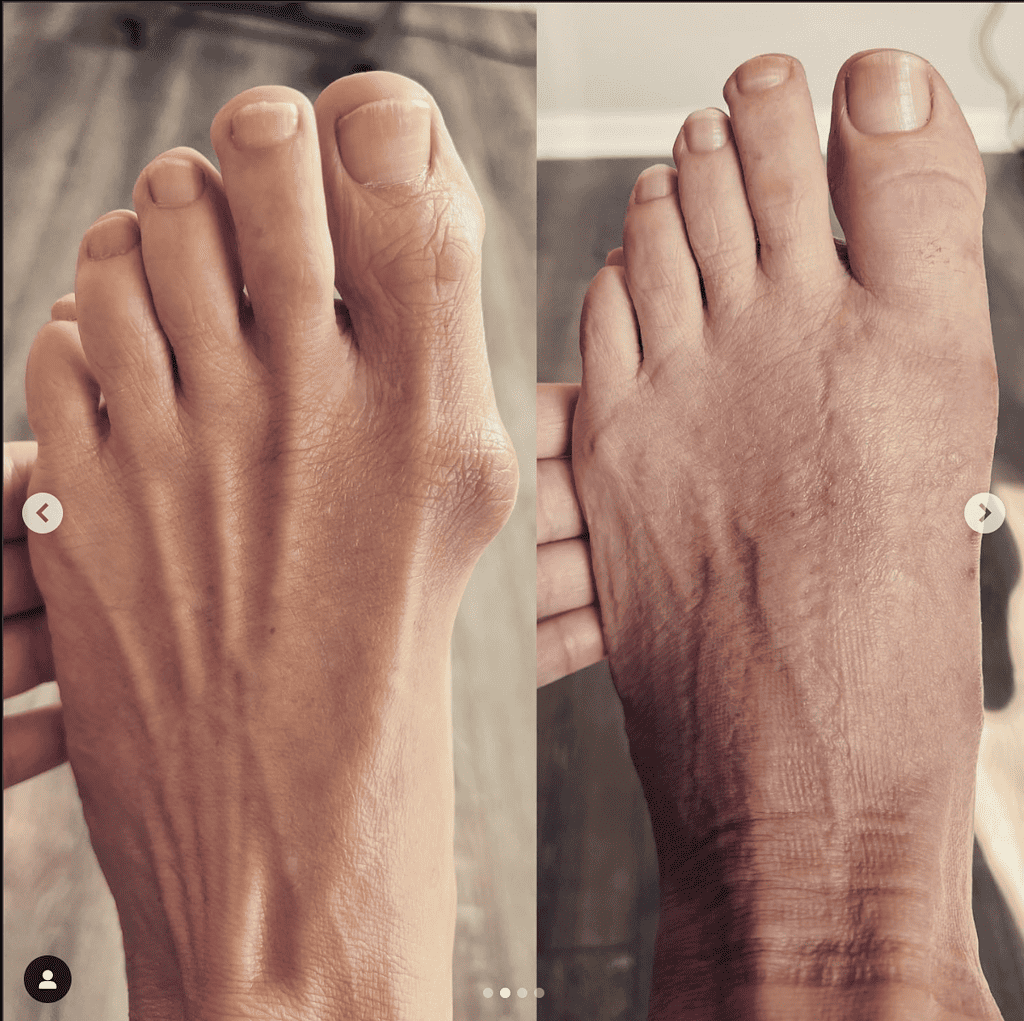 Images courtesy of OSSIOfiber® Physician Dr. Khoa Nguyen
Questions?
Read our Frequently Asked Questions (FAQ) by clicking here
About the Procedure
A bunion or hammertoe correction procedure with OSSIOfiber® implants gets you back to the life you deserve without many of the complications of metal implants. OSSIOfiber® maintains the proper alignment of your toe, gradually integrating with your own bone as the body heals.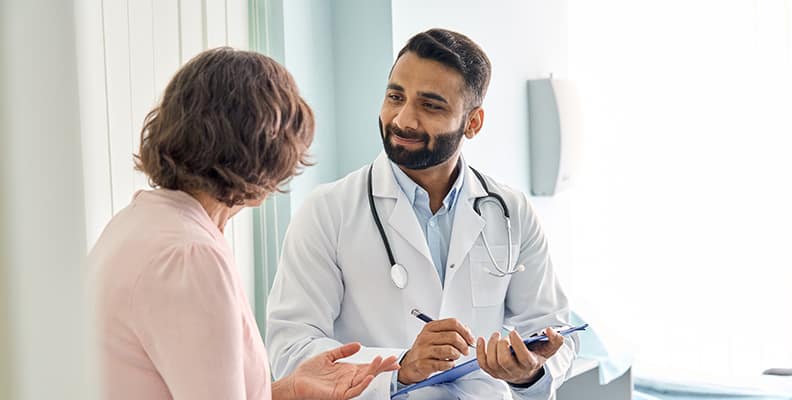 Talking with Your Doctor
It is important when consulting with your doctor to not only understand the procedure they intend to perform, but also the implants they plan to use. OSSIOfiber® allows you and your doctor to select the procedure that best meets your needs while avoiding the complications and pain of metal implants that may lead to an additional procedure.
Make sure you are asking the right questions about the implants that will be in your body. Download our Patient Flyer to make sure you've got the information you need to have a helpful discussion with your doctor.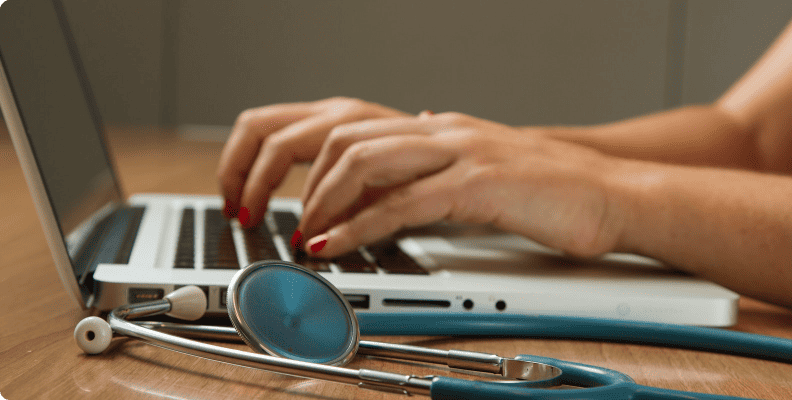 Preparing for the Procedure
Many factors will be considered in the planning of your bunion and/or hammertoe correction procedure. Those include how severe your condition is, your age, general health and activity level, and other medical issues. Assessing these with your doctor can influence your procedure and recovery. Your doctor will likely want a full assessment before recommending the right path for you.
Ask your doctor about the risks of surgery and the tests required to be ready for your bunion/hammertoe correction procedure.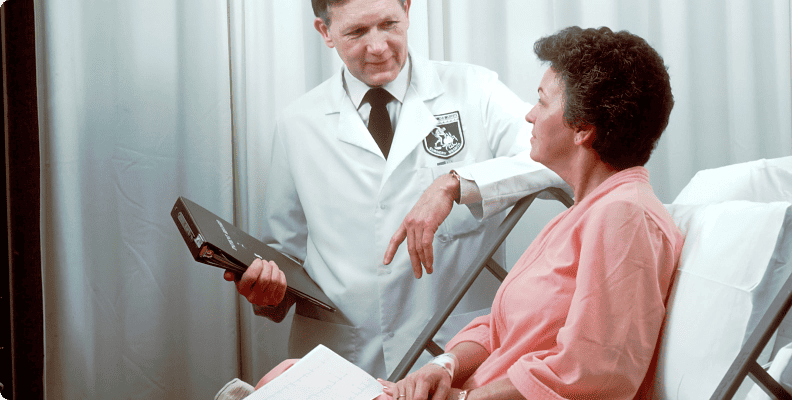 Getting the Procedure
The procedure should only take a couple of hours and will most likely not require an overnight hospital stay. OSSIOfiber® implants will not affect the way your procedure is performed or the time in surgery. It allows your surgeon to perform the procedure that is right for you, harnessing your body's natural healing power and achieving the results you expect.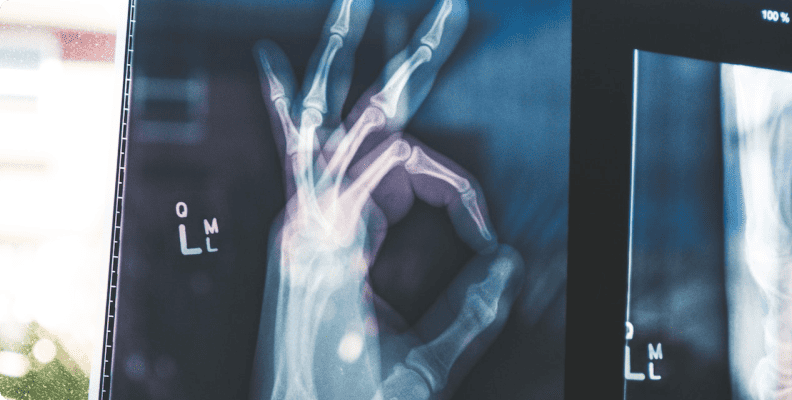 Your Recovery
OSSIOfiber® is the first implant of its kind that works with your body during the recovery period, providing strength when it's most important and slowly integrating into your own tissue as you heal. OSSIOfiber® will not prolong your recovery or significantly change your surgeon's post-surgery practices.
It is very important to follow your doctor's instructions after your surgery and attend your follow-up visits.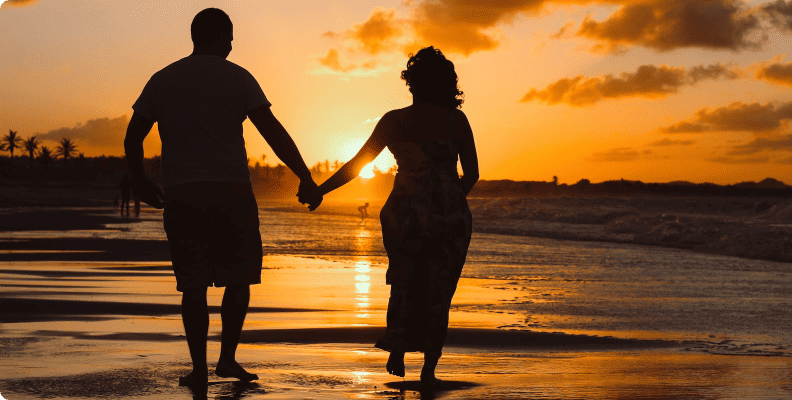 What Happens Next?
As you heal, your bone will become more and more integrated with the OSSIOfiber® implant. After a period of about two years, the implant will be completely replaced by your own bone. You can get back to the life you deserve without the worries and complications of metal implants in your body because OSSIOfiber® provides an all-natural solution that leaves only your healthy bone behind.
Frequently Asked Questions (FAQ)
What makes OSSIOfiber® an all-natural solution?
OSSIOfiber® is built with natural mineral fibers found in bone and held together with natural polymer. These materials have been successfully used in surgeries for over 30 years. The OSSIOfiber® implant will then be replaced by your own bone as you heal, leaving just your fully functional self behind.
Can other procedures be performed with OSSIOfiber®? 
Yes. OSSIOfiber® can be used in a variety of procedures in the upper and lower extremities. Please consult with your doctor on whether OSSIOfiber® is appropriate for your needs.
How long will it take for me to be healed and OSSIOfiber® to be fully integrated into my own bone? 
The OSSIOfiber® bio-integration process begins immediately after surgery and continues in a gentle, gradual, and predictable way until it is completely incorporated into the surrounding anatomy. The recovery period is similar to other implant materials. Ask your doctor for more information. OSSIOfiber® is the only implant solution that is there when you need it and gone after you don't. 
Are OSSIOfiber® procedures covered by insurance?
Yes, OSSIOfiber® procedures are covered by most commercial insurance plans, Medicare, and Medicaid just like metal implants.
Does OSSIOfiber® work differently than metal hardware? 
Yes. Metal implants are permanently inside your body and inside your bone, even after healing. The permanent nature of these metal implants can lead to allergic reactions, pain, and the weakening of the surrounding bone in your body. They can even lead to a second procedure years later to remove the implant.3
OSSIOfiber® is an all-natural implant that is stronger than the outer surface of your bone and provides robust stability during the healing process. With OSSIOfiber® implants, healing begins immediately after the procedure, with the implant fully integrated into your surrounding bone in 18-24 months.4
Where is OSSIOfiber® available to use in a procedure? 
OSSIOfiber® is currently available in the United States, with plans to expand to other countries. Please see our surgeon locator to find an experienced OSSIOfiber® surgeon near you.
How long is the recovery process after Metal-Free Bunion Correction?
Every patient's recovery journey is individualized. For most patients, weight bearing begins after 1 week of relative rest. The most common bunion correction procedure involves shifting the bones, which is called an Osteotomy, which takes about 6 weeks to heal. During that period, many patients are in a walking boot. OSSIOfiber is an alternative to metal screws to hold the bones while they heal. The big differentiator is that once the bones are healed, the OSSIOfiber patient has no remaining metal to create irritation and worry. Please ask your doctor what he/she recommends for your individual situation.
How long is the recovery process after Metal-Free Hammertoe Correction?
Hammertoe correction is often performed as part of bigger reconstruction plan (such as with Bunion Correction). In the event of isolated hammertoe correction, immediate heel weightbearing in a post operative shoe is typically recommended. Transition from post operative shoe to a roomy tennis shoe usually occurs around 4 – 6 weeks depending on the patient's comfort. Please ask your doctor what he/she recommends for your individual situation.
Only a physician can tell you if OSSIOfiber® is right for you. As with any medical procedure, Individual postoperative results may vary. Recovery times and activity levels after surgery can vary based on the severity of the deformity, selected procedure, and other general health factors. Consult with your physician for information about the risks and benefits of surgery and/or if you are candidate for a surgical procedure.