Surgeon Locator / Thomas Rambacher, DPM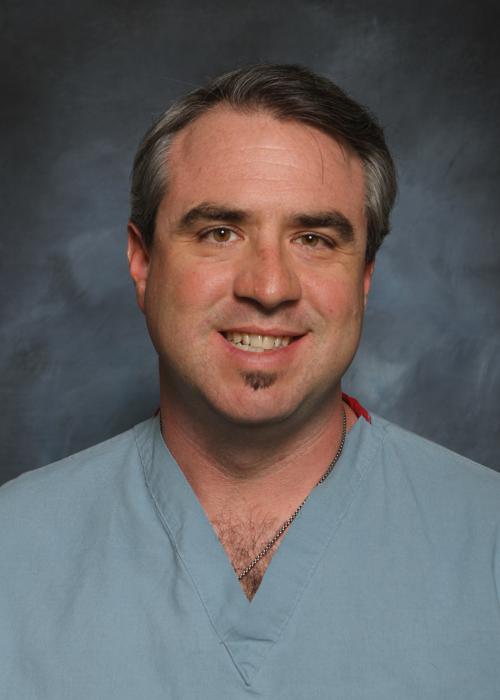 When it comes to foot and ankle care, our doctors are leading the way with the most advanced treatment options for all ages and activity levels. Whether you or someone you care about suffers from discomfort, a chronic condition or injury, the doctors have the knowledge, tools and technology to help bring restoration and healing. With a state-of-the art office that is conveniently located and freeway close, Podiatry Hotline Foot and Ankle offers friendly, compassionate, continuity of care with treatments offered both in-office and at the hospital level.
"I have the expertise to treat runners and sport related injuries like neuromas and pronation and easily as daily problems such as bunion and hammertoes," says Dr. Rambacher. "I also treat children of all ages who suffer from flat feet and growing pains in the feet; adults with day-to-day foot, heel or ankle pain; and older adult foot-care maintenance. Our services are designed to cater to the whole family."
With a practice specializing in minimally invasive surgical procedures and natural growth factors to safely and effectively accelerate the natural healing process, Podiatry Hotline Foot and Ankle also incorporates cord blood and placental tissue when warranted to augment or assist with traditional podiatric procedures. With your convenience in mind, Podiatry Hotline Foot and Ankle features state-of-the-art equipment to allow for prompt and accurate diagnosis for most foot and ankle problems, and an easily accessible "Podiatry Hotline" telephone and text system, so you can always communicate with the doctor and his staff.
Known for his compassionate, solution-minded approach, Dr. Rambacher emphasizes podiatric care that offers patients an accurate diagnosis and personally-tailored treatment plans. "By getting the diagnosis right the first time, we help patients avoid painful and costly corrective treatments or procedures."
OSSIOfiber® Experienced Surgeon
OSSIOfiber® experienced surgeons have performed a minimum qualifying number of OSSIOfiber® procedures.