Surgeon Locator / Mieasha Barksdale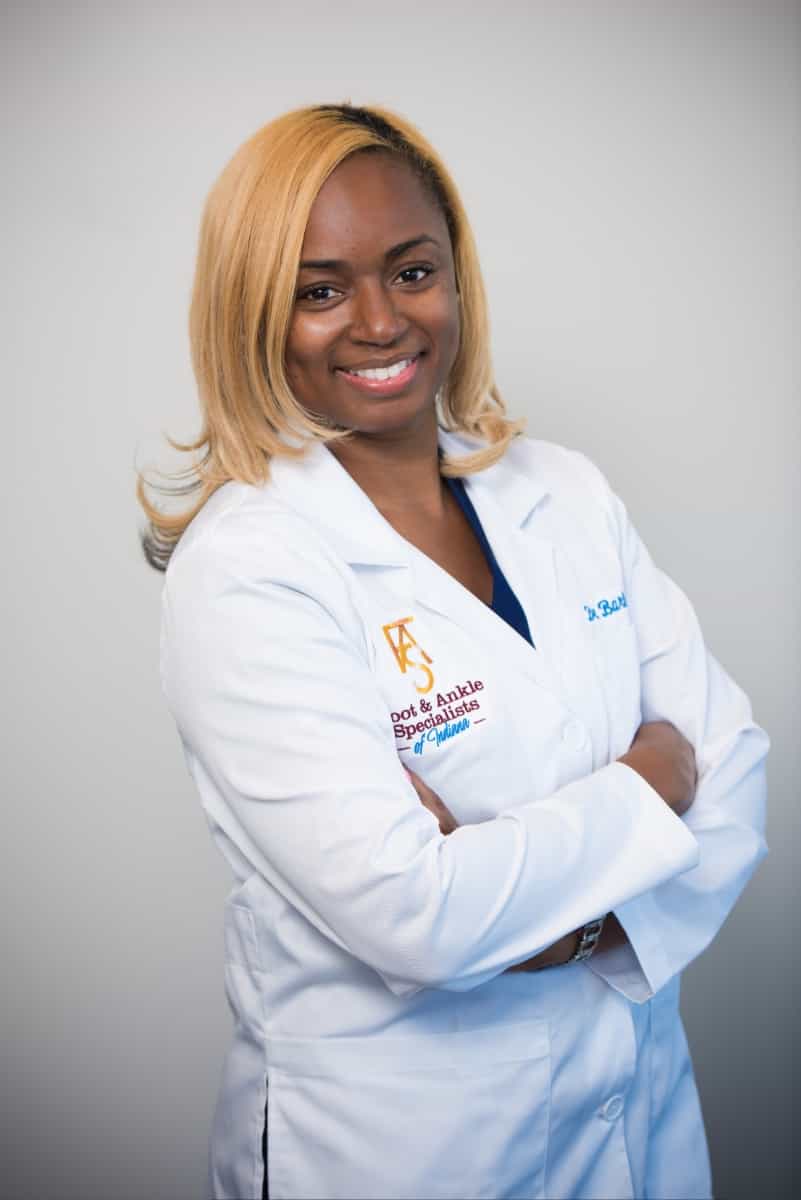 Locations:
1769 Melody Lane
Greenfield, IN 46259
720 Fry Rd
Suite A
Greenwood, IN 46142
Request Appointment
Dr. Mieasha Hicks Barksdale is a double board certified foot & ankle surgeon in central Indiana. She is the CEO of Foot & Ankle Specialist of Indiana in Greenfield, Indiana. Dr. Barksdale has extensive training and experience in diabetic charcot reconstruction and limb salvage, adult/pediatric flatfoot correction and sports medicine. She completed her surgical residency at Grant Medical Center in Columbus, Ohio in 2015 for foot and ankle surgery with an emphasis on rearfoot, reconstruction and ankle surgery (RRA). She is board certified in Foot and Reconstructive Rearfoot and Ankle Surgery with the American College of Foot & Ankle surgeons and is a member of the American Podiatric Medical Association and Indiana Podiatric Medical Association.
OSSIOfiber® Experienced Surgeon
OSSIOfiber® experienced surgeons have performed a minimum qualifying number of OSSIOfiber® procedures.