Surgeon Locator / Jeff Loveland, DPM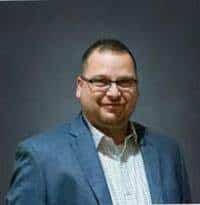 Dr. Loveland is the founder of Central Tennessee Foot and Ankle Center in Sparta, TN. He specializes in the clinical and surgical treatment of foot and ankle disorders. Dr. Loveland is a Youngstown, OH native. He attended the University of Central Florida and Barry University School of Podiatric Medicine. He was Chief Resident Physician at Western Pennsylvania Hospital, Pittsburgh PA, before relocating to Sparta to open a podiatry practice. Dr. Loveland is an emerging thought leader in limb preservation and limb salvage of advanced Charcot neuroarthropathy and the use of biologics in wound and bone healing.
OSSIOfiber® Experienced Surgeon
OSSIOfiber® experienced surgeons have performed a minimum qualifying number of OSSIOfiber® procedures.