Surgeon Locator / Jason DeDoes, DPM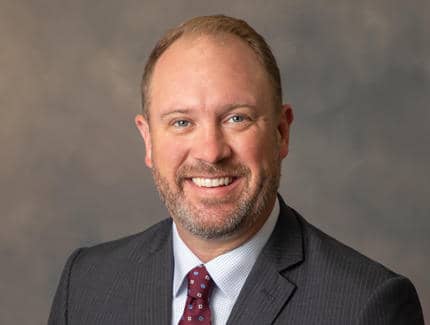 Jason DeDoes, D.P.M., joined the Foot&AnkleONE medical team at Ortho NorthEast in 2010, following his surgical residency at the University of Texas A&M Health Sciences Center. He is a graduate of the Ohio College of Podiatric Medicine in Cleveland, Ohio, and received his undergraduate degree in BioMedical Sciences from Western Michigan University in Kalamazoo.
Dr. DeDoes' areas of special interest and expertise include trauma, surgical reconstruction, podiatric sports medicine, diabetic foot care, and pediatric foot and ankle care. Dr. DeDoes has presented research on ankle fractures in patients with diabetes at the American Academy of Orthopedic Surgeons (AAOS) Annual Meeting and the American College of Foot and Ankle Surgeons (ACFAS) Annual Scientific Meeting, among others. He also recently completed additional training in the correction of clubfoot.
While living in Texas, Dr. DeDoes participated in a medical mission trip to Mexico to help address foot deformities in indigent areas.Dr. DeDoes is board qualified by the American Board of Podiatric Surgeons. He is an associate of the American College of Foot and Ankle Surgeons and a member of the Indiana Podiatric Medical Association and the American Podiatric Medical Association.
In his free time, Dr. DeDoes enjoys spending time with his family. He and his wife have three children and are in the process of adopting a fourth.
OSSIOfiber® Experienced Surgeon
OSSIOfiber® experienced surgeons have performed a minimum qualifying number of OSSIOfiber® procedures.