Surgeon Locator / James Cottom, DPM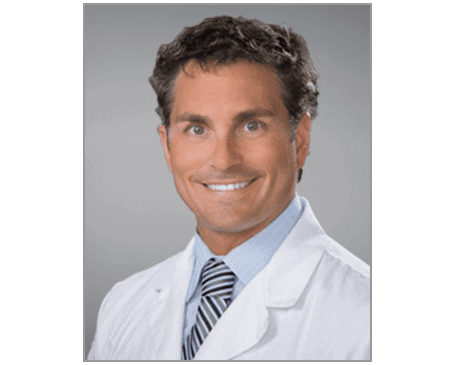 Dr. Cottom received his bachelor's degree with honors from Michigan State University. In 2002 he graduated Magna Cum Laude from Scholl College / Finch University, in Chicago, Illinois. Subsequently, he completed a three-year surgical residency in reconstructive and trauma surgery of the foot and ankle at the Detroit Medical Center/Wayne State University, in Detroit, Michigan focusing in all areas of Foot, Ankle, and Leg Surgery. Dr. Cottom is also extensively trained in the conservative and surgical treatment of diabetic conditions affecting the lower extremity including limb salvage. Dr. Cottom is honored to be one of only a few podiatric surgeons in the United States and the only in the state of Florida that has completed a 12 month surgical fellowship at the prestigious Orthopedic Foot and Ankle Center in Columbus, Ohio. This is a unique fellowship that trains both Podiatric and Orthopedic Surgeons. This advanced surgical training focused on foot and ankle trauma, reconstruction as well as total ankle replacement. This was completed in Columbus, Ohio under the direction of Gregory Berlet MD, Thomas Lee MD and Terrence Philbin DO and was affiliated with The Ohio State University. This is the same type of fellowship that MD/DO orthopedic surgeons complete if they wish to sub-specialize in the foot and ankle. In 2005 he completed an AO International Trauma and Reconstructive Foot and Leg Fellowship under the direction of Dr. Sigvard Hansen MD in Seattle, Washington. Dr. Cottom also completed a Fellowship in Kurgan, Russia focusing on the Ilizarov technique for correction of acute trauma and complex deformities of the lower extremity in both adult and pediatric patients. Dr. Cottom is currently the only Fellowship Trained Foot and Ankle Surgeon in the region who is trained on 10 FDA approved Total Ankle Replacements including both primary and revisions. Not every patient is a candidate for this type of treatment. During a short visit in the office all options can be explored. Dr. Cottom has authored numerous publications in the area of Foot, Ankle, and Leg surgery and has won research awards both at the state and national levels for his work. He is very active in lecturing as well as in teaching the latest surgical procedures to other surgeons. He is a devoted patient advocate who strongly believes that the quality of education and training make a difference in treatment outcomes. Dr. Cottom is a member of the American College of Foot & Ankle Surgeons which helps deliver superior continuing medical education to foot and ankle surgeons in the United States. He also serves as the Fellowship Director of the Florida Orthopedic Foot & Ankle Center 12-month Foot and Ankle Fellowship. A native of Michigan, Cottom now lives in Sarasota, Florida with his wife Devin and two daughter's Rowan and Renley.
OSSIOfiber® Experienced Surgeon
OSSIOfiber® experienced surgeons have performed a minimum qualifying number of OSSIOfiber® procedures.