Surgeon Locator / Brandon Wilde, DPM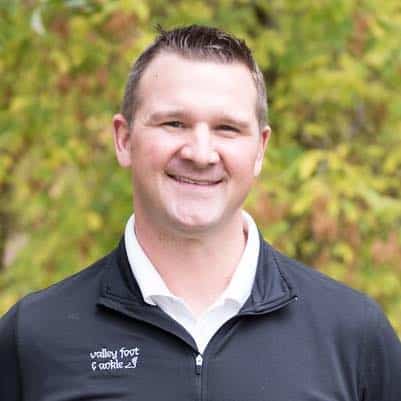 Dr. Wilde is passionate about the art and the science of the practice of podiatry. He has spent many years studying and training to become proficient at what he does. He has been practicing foot and ankle surgery in Pocatello since 2012.  He also maintains a satellite clinic in American Falls and is a visiting physician at Steele Memorial Hospital in Salmon, ID. He holds the highest credentials in foot and ankle surgery and is board certified by both the American Board of Foot and Ankle Surgeons (ABFAS) and the American Board of Multiple Specialties in Podiatry (ABMSP).
He is grateful for the opportunity to work in his hometown and serve the people of southeast Idaho.  He and his wife Kyjah McArthur (also of Pocatello) are the proud parents of 4 children. Outside the office and home, Dr. Wilde also enjoys golf, basketball, coaching his kids and playing guitar.
OSSIOfiber® Experienced Surgeon
OSSIOfiber® experienced surgeons have performed a minimum qualifying number of OSSIOfiber® procedures.