Surgeon Locator / Francis Wodie, DPM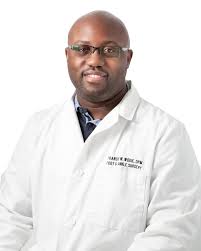 Dr. Francis Wodie, DPM is a podiatry specialist in Homestead, FL. He is affiliated with medical facilities Homestead Hospital and Larkin Community Hospital. His office accepts new patients and telehealth appointments.
OSSIOfiber® Experienced Surgeon
OSSIOfiber® experienced surgeons have performed a minimum qualifying number of OSSIOfiber® procedures.